Review of: 'You Matter' by Curtis Braly 
Reviewed by: Erin Huestis, The Celebrity Cafe
Curtis Braly released "You Matter" on Sept. 9.
With production by Kent Wells, this contemporary country album is entertaining and heartfelt.
 
Curtis Braly is a Texan whose investment in singing began at a young age.  After taking a somewhat roundabout path back into the spotlight, Braly made two albums. Entitled "You Matter", Kent Wells now produced the artist's third record. Reflecting Braly's desire to touch a wide array of people, this album draws on his own life experiences. Ranging from fun and lighthearted to heavy and emotional, You Matter covers a broad spectrum of humanity. 
You Matter opens with a track called "Song You Can Drink A Beer To." Not surprisingly, the piece is everything the title suggests. An unpretentious tune, it applies to a large scope of moods. Punctuated by wailing guitars, this country song has enough rock elements to keep a wide audience smiling. 
Curtis Braly goes on to deliver entertaining pop-twinged tracks such as "Don't You Wanna," "Simples Not Easy" and "Storm Chaser." Amidst these are a few enjoyable emotional peaks and valleys. "Secondhand High" is among these – a definitive highlight on You Matter. An old western sounding intro with deeper tonality acts as the backdrop to smooth vocals, which spark listener attention. With a classically rock progression, Braly keeps the momentum building. Additionally, appealingly rough edges on "Secondhand High" let audiences know that this artist's work is not always shiny.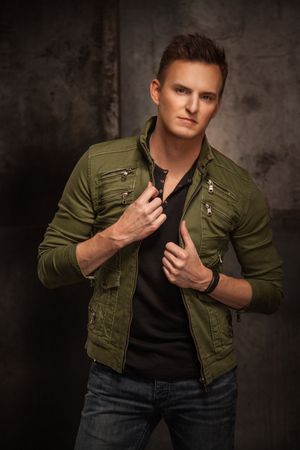 Realism in song
 
"Love You Down" was the first single released off You Matter. Enticing musicality permeates this strong love song. Though it depicts a complicated situation, Braly does not tend too far toward either emo or overly forceful – causing the song to feel honest. Immediately following, "Hate Me" draws attention to the murky waters of breakups. It rings true in complexity and simultaneous straightforwardness. "Hate Me" is likely to garner trust from audiences in its realism. 
You Matter continues with "Pour Me a Memory." Another track grounded in unabashed humanity, it is both sorrowful and relatable. A percussion heavy and slower tune, "Pour Me a Memory" does not seem overworked or unduly polished. In the fine country tradition of singing about the 'ordinary' in a way that makes it engaging – encouraging listeners to smell the roses and sharing sympathy over bad days – this album closes with the casual "Best Seat in the House." 
Curtis Braly creates enjoyable contemporary country music in You Matter.  A heartfelt honesty and openness seems to drive his music. Listeners will be entertained and touched by this album.

Original article available here:  The Celebrity Cafe

Find the new album on iTunes!

Follow Curtis on Social Media:

Facebook:  www.facebook.com/curtisbralymusic
Instagram:  www.instagram.com/curtisbraly
Twitter:  www.twitter.com/curtisbraly


Signup to Curtis' email list at:  www.CurtisBraly.com