I'm currently on the road interviewing with radio stations in 9 states over the next few weeks promoting my new single "Sooner or Later".  Having lots of fun meeting everyone at the radio stations and picking up new fans along the way.  All the love & support coming my way is such a blessing.  in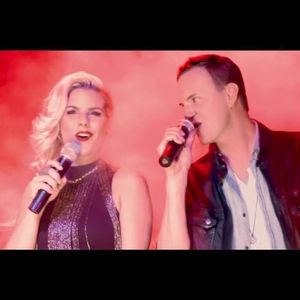 the midst of this tour, I just learned some exciting news.  I'm so excited to announce that t
he world premiere of the new music video "Sooner or Later" featuring Kimberly Caldwell & RWB Vodka is going to take place on 
TheBoot.com
.  Its debut will take place
 at 9am Eastern time on Monday October 26th.
The Boot is owned by Townsquare Media.  
Townsquare is a diversified media, entertainment and digital marketing services company that owns and operates radio, digital and live event properties. The Company specializes in creating and distributing original entertainment, music and lifestyle content. Its assets include 310 radio stations and over 325 local companion websites in 66 small to mid-sized markets, a national portfolio of music and entertainment digital properties reaching over 50 million US unique visitors monthly, including The Boot, Taste of Country, XXL Mag, Diffuser.fm, Ultimate Classic Rock, Loudwire, The FW, GuySpeed, ScreenCrush and PopCrush, approximately 650 live music and non-music events annually, and Seize the Deal, an E-commerce business. 
Every day they inform and entertain over 50 Million highly-social activators, a "lean-forward" audience who engage, act, amplify and mobilize others.  So, as you can imagine, this is a huge step for my career and I'm very grateful for The Boot.  Their support means the world to me.
Mark your calendars & set up your reminders for Monday, 10/26 at 9am ET so you can see the official music video for "Sooner or Later"!